NEW YORK CITY FINAL MILE DELIVERY SERVICE
When you are looking for a last mile service that will make the delivery of your products and goods to your online customers easy and convenient just give Time Moving & Storage a call.
Most national delivery services have a 150 pound limit. With Time Movers you have an experienced delivery service that can handle the last mile transport, set up and installation of bulky and oversized products such as residential and office furniture.
Why Time Movers Is Your Best Alternative For Ecommerce Deliveries
We specialize in final mile delivery services for retailers and other companies. We are an experienced commercial and residential moving company. We have the knowledge, equipment and expertise to complete the last step of the delivery process. We strive to provide excellent service every time because we recognize we are an extension of your company. All items will be delivered by experienced white glove delivery professionals.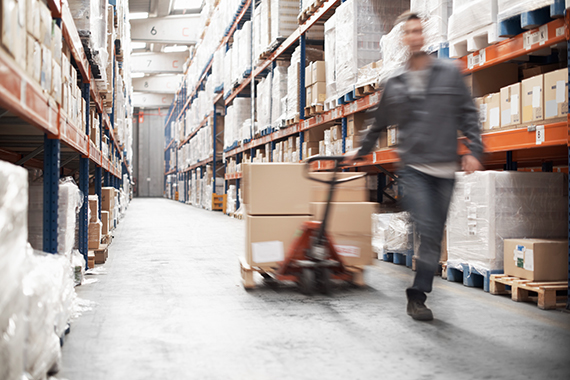 What is White Glove Delivery, and How is it Different?
A standard delivery service usually offers curbside or to the door delivery, in which an item is unloaded on or next to the curb at the end of the driveway or dropped off at the front door. The recipient is responsible for moving the item into the home or office.
Our White Glove delivery service offers a better customer experience. We will make an inside delivery which includes carrying the item upstairs, downstairs or through tight hallways to get to its final placement. Once the item is inside, our delivery professionals will unpack it, assemble it and remove any packing materials.
Our warehouses are located in New Jersey and Long Island and we can be the last leg of the delivery process. We will receive your products from national carriers and store them until the customer is ready to receive them.
PICK UP FROM YOUR LOCAL DISTRIBUTION FACILITY
We will go to your third party warehouse to pick up the products and deliver directly to your customers or transfer the items to our warehouse.
After goods are received at one of our facilities we will contact your customer to schedule the delivery of their purchases. We will determine the delivery particulars such as stair carries, delivery hours, parking restriction etc.
Our post delivery services include the unpacking and removal of packaging materials, placement of items, assembly and installation when necessary.
OFFICE FURNITURE INSTALLATION
If you are an online retailer of office furniture we can take care of the installation of case goods, systems furniture and leveling and bolting of file cabinets.
When a customer wants to return an item we can pick up the product (s) and package them for shipment. If you determine that it is not economical to transport we can dispose of the item (s) or solicit liquidation offers.
Customize Your Last Mile Service
When it comes to final mile delivery, our white glove delivery service offers everything necessary to make your customers happy. We will work closely with you to create what you want your delivery service to be. Our final mile services provide special care for large items and fragile items in the homestretch.
To learn more about our last mile delivery services, call 1-800-989-TIME (8463).
We can customize our services to meet your specific needs.
Call Time Moving & Storage today so we can assist you with your upcoming office move.
Time Moving & Storage will guarantee adequate manpower, equipment and storage space to perform all moving and storage services on an as needed basis.