OFFICE MOVING IN NEW YORK CITY
A dedicated team from start to finish
We will dedicate a Relocation Team to you for the duration of this relocation project. Our relocation team will be headed by our senior Project Managers. Our Project Managers and their staff will be dedicated to your project regardless of the day or hour involved to assist you with all of the planning and implementation of all services necessary for this relocation to be a complete success.
Time Moving & Storage will make all aspects of planning and completing your office relocation in Manhattan as easy as a phone call.
If you need to relocate your office right away we can help you with that also. Please contact Time at (718) 855-1700 to schedule a consultation, estimate and if necessary your move.
Relocation consultation & move estimate
At your convenience we will send one of our experienced Project Managers to meet with you at your office. They will sit down with you to discuss some general information pertaining to the move. After the meeting a walk-through of the current office is conducted to determine the scope of the move and what services will be necessary. Our Project Manager will then survey the destination to determine the quantity of materials needed to protect the space and crew size necessary to effectuate a smooth and efficient relocation. Once we have completed our survey of both locations, we will prepare a detailed estimate.
We use the following information to determine the manpower and equipment necessary for your NYC Office Relocation;
• The access to each building
• Distance to and from elevators
• Size and quantity of the elevators
• The layout of each office
• All necessary services prior to the move
• Quantity of items that need to be moved within a specific time period
• All necessary post move services
Your office move estimate.
Our estimate for your company relocation will be a very detail move plan. It will include everything from delivering materials, protection of both locations, packing, pre-move preparation, the move, unpacking and post move services. All services with related costs will be laid out in chronological order. Our project manager will review the proposal with you to make sure you agree with the move plan and make any adjustments if necessary.
Scheduling your business relocation.
After the estimate has been approved, the move will be scheduled with our move Coordination Department. This will help to insure control and consistency for your move. All buildings involved in the move will be contacted to confirm elevator reservation have been made and prepare insurance certificates. The move coordinator will then contact the person in your office responsible for the move to determine dates for delivery of carton, marking, tagging, packing, moving, unpacking and post move services. After we receive approved dates we will prepare a confirmation letter which will detail the entire move in date order and we will distribute the confirmation letter to all concerned parties. The confirmation letter will help to keep everyone informed and it will also help to eliminate any scheduling errors.
Pre-move orientation with your staff.
To better familiarize your employees with the moving process and make the move more effective we will schedule Pre-Move Orientation meetings with all of your employees prior to the relocation. We want to give them a full understanding of their responsibilities and our responsibilities for the relocation and give them an opportunity to ask questions and voice any concerns they may have pertaining to the move. This will help the entire moving process and will make their return to work the day following the move more productive.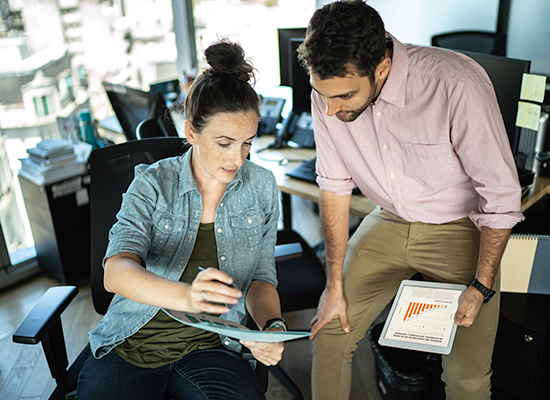 Marking & tagging – for proper placement of your items.
Time Moving & Storage's alpha-numeric color-coding system will ensure your items will be properly placed in your new location so your return to normal operation will be easier. Our Project Managers will color code and label all floor plans. Each floor will be divided by colors depending on the size of the floor and the access ways. This will reduce the time necessary to distribute the items on each floor. Our color coding system will be used by the origin crew to pull colors as specified by the move plan. Within each color, each location will be designated by a number and or letter so each item can be properly placed.
All floors at the new location will be labeled with the corresponding colors from the coded floor plans. Signs will be placed in strategic locations to direct our staff to the proper areas. In each area, numbered placards will be placed at each location to insure proper placement of each item.
The actual move will be more efficient because of our pre-move preparation. Our staff will ready any items you make available to us to move. Our staff will wrap, protect, disassemble and place items on dollies so when the relocation is allowed to begin we start moving right away.
Our trucks and staff will arrive at your existing office at the scheduled time. Our team will start loading trucks and as soon as a truck has been filled it will drive to your new office. A crew will be waiting at the new location to off load the truck and place your items in there correct areas. All items will be placed in an orderly fashion so when your employees return to work all they will need to do is unpack any cartons they packed and start working. This process will continue until your existing office has been emptied of all items designated to be relocated to the new office. Small moves may only require the same crew to load at your existing office and deliver to your new office location.
After the relocation, our foreman and supervisor will oversee the post move set up, which will include removal of protection equipment, unpacking, re-assembly and assisting your personnel in any way to return them to their normal routine. You will find our staff very helpful and polite.
Time Movers maintains an office staff of 12, a relocation staff of 100 men and a fleet of over 25 vehicles. Because of this we can offer your firm the flexibility you will require to meet any scheduling need or adjust for changes. Give Time Movers a call today so we can help you with your upcoming office relocation.
We can customize our services to meet your specific needs.
Call Time Moving & Storage today so we can assist you with your upcoming office move.
Time Moving & Storage will guarantee adequate manpower, equipment and storage space to perform all moving and storage services on an as needed basis.