NYC RESIDENTIAL MOVING COMPANY
Moving into a new home or apartment is an exciting time. We understand that when you are relocating it can be stressful so we make your move simple and convenient in Manhattan.
GET A MANHATTAN MOVING QUOTE RIGHT AWAY
Do you need a price quote for your residential relocation immediately? We can give you an estimate right over the phone. Our relocation experts will ask you the right questions so we can give you an accurate move estimate. If you have more time we would be happy to send one of our residential move consultants to your home to do a survey and provide you with an estimate.
Need Moving Boxes & Supplies
If you are packing your own boxes we can delivery any of the packing supplies you'll need at your convenience. We have various size cartons and many other packing supplies such as tape, bubble wrap and packing paper for purchase to protect your personal items.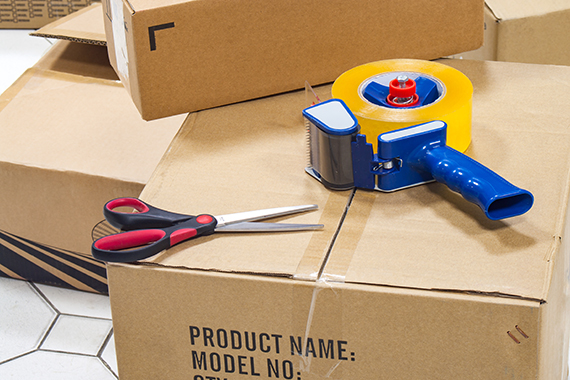 We Can Pack & Unpack For You
If you don't have the time or you're worried about not packing your items properly we can do it for you. Packing takes a lot of your time especially since most people don't do it often. Let our NYC residential packers take care of it for you. We use the best materials and procedures to pack your items so they will arrive at your new home safely. After your move we can send a crew to unpack your items so you can be comfortable in your new home.
The New York City Residential Relocation Process
CONFIRMING YOUR MOVE DATE
After you book your home relocation with Time Moving & Storage you will get a call from one of our move coordinators to go over all the dates for your different services.
When our Manhattan truck and crew arrive, they'll introduce themselves and do a walk-through of your home to get familiar with the layout and what needs moving. Then they'll prep your residence before beginning the move by protecting it with padding stair rails, protecting tight corners, doors and jambs, and laying carpet covers to keep high-traffic areas clean. Next, they'll disassemble anything from removing mirrors from dressers to taking apart beds. The next step is to prepare the items for moving by wrapping and protecting them as necessary. Your personal belongings will them be loaded and secured in our truck for transportation.
DELIVERY TO YOUR NEW HOME
Just like at loading we will protect your new residence before starting to unload your household items by protecting it with padding stair railings, protecting tight corners, doors and jambs, and laying carpet covers to keep high-traffic areas clean. We will then unload the items from our truck and place them in your residence under your direction. Need to shift things around because it does not fit exactly as expected, no problem we are happy to do it for you. Any items that were dissembled will be reassembled. After all of your belongings are unloaded and placed we will remove all protection materials.
Payment For Your NYS Residential Relocation
After the move is complete one of the movers will go over the costs with you. You will be charged from the time the movers arrive at your location until all of your belongings have been transported, unloaded and placed into your new location plus applicable travel time. Your move can be paid with cash or credit card.
If your new place is not ready and you need to temporary store items we can help. If you just don't have room for everything but you would still like to keep those items we can help with our residential storage services. Our storage warehouses will safely store all your items and they are available anytime you need them. Our safe and secure warehouses have advanced security and fire protection systems that are independently monitored 24 hours a day 7 days a week.
We can customize our services to meet your specific needs.
Call Time Moving & Storage today so we can assist you with your upcoming office move.
Time Moving & Storage will guarantee adequate manpower, equipment and storage space to perform all moving and storage services on an as needed basis.